Remote Bridge

With the digitalization age, customers demand a 24 x7 reliable, real-time monitoring & plant performance analytics regarding functioning in order to make decisions for operational maximization leading to sustained profitability. Praj's RemoteBridgeTM is a one-stop platform providing solutions for Bioenergy, Process plants to Zero Liquid Discharge Plants thereby meeting customer demands.
Rationale for Praj RemoteBridgeTM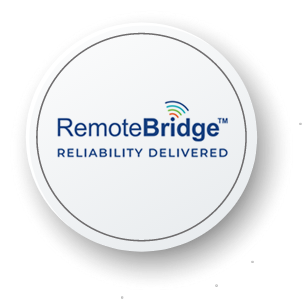 Information dashboard For Decision Making

Critical health Checks & alerts of operating plants

Maximizing throughput of the plant

OPEX reduction by Optimized operating parameter

Quick RCA* & resolution solution remotely
Praj RemoteBridgeTM System
RemoteBridgeTM is an advanced, secured, remote plant monitoring system directly from customer's office/Praj Headquarters in assistance with subject matter expertise supported by digitized data and latest technology. All process plant sections can be monitored remotely with the system. 3 secure data streams provide On-Time process alerts, Enhanced Plant up-time, Production Empowerment, and a detailed Plant Performance Overview.
Functionalities:
Operational Alerts: Email and/ SMS alerting any deviation caused in the operational system, helping in quick addressal of the issue and minimizing downtime.
Valuable Insights: Operations and management teams can remotely monitor plants by accessing real time plant/machine data through dashboards. It provides trends for better visualization of production changes and useful insights for operating efficiently.
Timely intervention to improve plant efficiency: Data is sent directly to the user dashboard helping in remote analysis by experts.
Proactive maintenance: Automatic system notification for deviation event in design parameters to prevent breakdown/stoppages helping in planning proactive maintenance thereby reducing operating cost of the plant.
Quick report Generation: Automated design & generation of daily plant operation reports as per customer requirements.
Praj RemoteBridgeTM at Glance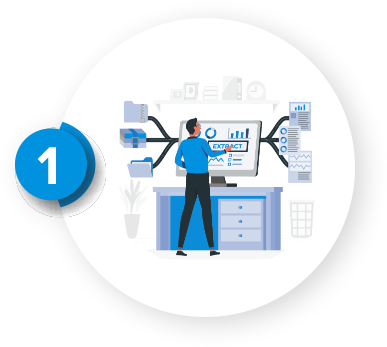 Data Collection & Consolidation
RemoteBridgeTM processes the collected data, and presents it in a structured way, enabling flexibility and efficiency in leveraging the information for actionable plant operation.
Secured Data acquisition & storage from 3 data streams for analysis
Through SCADA & PLC Instrumentation and sensor
Laboratory Data
Operators shift logs / actions
Monitor remotely and wirelessly
Real-time monitoring of plant efficiency to get better visibility into resource needs, plant operation, performance and security threats.
Immediate visualization of historical equipment health status for selected time Data trends in graphical charts for various scenarios to the user.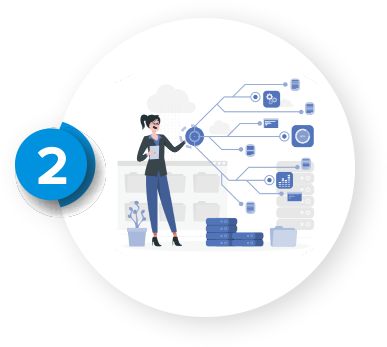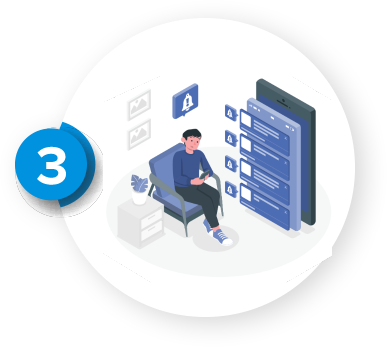 Events Generation
E-mail & SMS options, sending events generated for threshold limit violation in plant operation.
Stoppages are avoided with reduction in losses/operating costs as factory managers can quickly analyse and guide operator actions.
Reports generation
Design & generation of various reports as per customer requirement parameters.
Daily reports can be configured and sent at scheduled time & date via E-mail.
Shift & daily basis reports can be generated.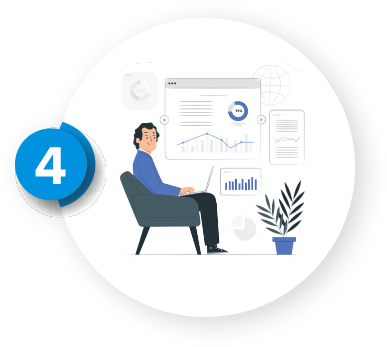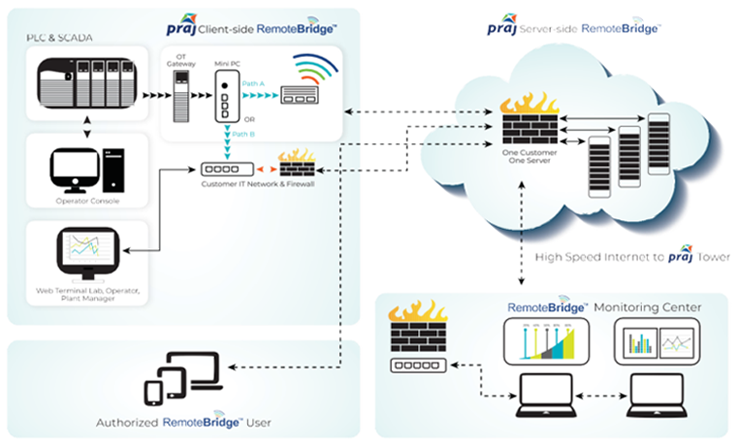 Real-time Monitoring
SENSE DECIPHER NOTIFY

Ensemble of technologies. A merger of Laboratory insights, PLC/SCADA and Cloud computing

PLA DATA, LAB DATA OPERATOR LOG

Bridging data from 3 avenues. Holistic insights for Analytics, Preventive, Predivtive process insights

SECURED REAL-TIME OVERVIEW

Empowering operations. Leveraging information & Digital technology
Secured cloud for data compute & storage
Customized smart application
Praj experience & knowlwdge
Communication 2G to 4G and next gen 5G compatible
On-time Process Alert

Enhanced Plant Uptime

Production Empowerment

Performance Overview