Bio Co2
Carbon dioxide is a bio-product generated from the conversion of Sugar into Glucose. This Co2 can be harnessed by installation of recovery and liquefaction plant, thereby generating additional revenue from the waste. Bio-Co2 plant installation benefits:
Co-Product Maximization.
Carbon Footprint/GHGs emission reduction to address climate change.
Additional revenue generation from waste.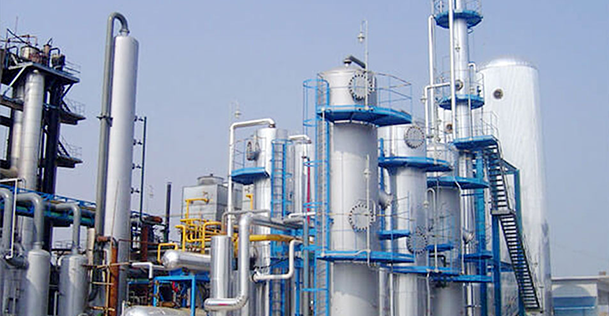 Innovative Food / Beverage and Industrial Grade Co2 Plants offerings by Praj:
Praj provides end-to-end Project management solutions including process design, basic & detailed engineering, manufacturing, plant commissioning. Our multi-location manufacturing facilities, largest resource base of professionals and marketing network across several geographies makes us the preferred technology partner to our customers.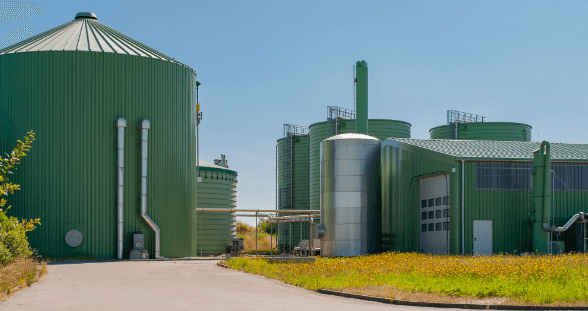 I. ECO2PURE- F. S.
(Beverage grade Co2- Fermentation source)
Praj has established a robust foundation of more than three-decades of powerful industry experience, from commissioning of fermentation plants to produce alcohol based on various starchy and sugary feedstocks. Praj has developed advanced technologies to produce, recover, compress, purify and liquefy raw Co2 generated from fermentation of Sugarcane juice/syrup, molasses and grain in distilleries.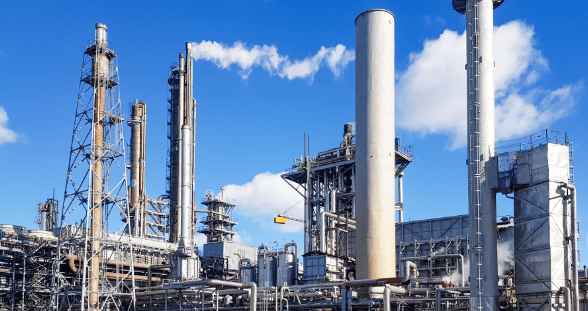 II. ECO2PURE- I. S.
(Beverage grade Co2 from Industrial source)
Apart from Fermentation sources, there are other Raw Co2 generation sources. This technology is specially designed to produce Beverage grade Co2 from these Industrial source. In addition to fermentation processes, Praj also provides plants for producing beverage grade Co2 from industrial sources.
Plants offered by Praj for raw Co2 sources include
Fertilizer Industries

Steel Industries

Cement Industries

Refineries
Praj Co2 plants- Bucket of advantages:
Eco-friendly, user-oriented, cost-effective recovery plants with Low Production Cost/Ton of Co2.
Generates ISBT compliant high-purity, food, beverage grade carbon dioxide.
Low maintenance, low operational cost, optimum utility, operational feasibility with higher product recovery yield.
Skid Mounted Units.
Designed in accordance with Internationally Accepted Standards.
Total end-to-end Project Management Solutions.
Provides customized Co2 plants according to client specifications.
ISBT Member.
Co2 plant is configured to adjust the capacities ranging from 50% to 100% depending on demand and Co2 generation with higher grade product quality.
SCADA based PLC controlled Co2 plant operation, providing safety and ease of operation.
Automated Co2 plants for safe and error free plant operation.
Praj's Commercial Co2 Plants / products:
Varied capacity Food/Beverage grade Co2 plants.
Co2 Production Plant
Co2 Mobile Tankers.
Revert Recovery System equipped Dry Ice Machines.
Modernization/Upgradation of Old Co2 Plants.
Spare parts and Accessories for Co2 plant and Laboratories.
Industrial grade Co2 plants.
Varied capacity Co2 Storage Tanks
Automated Cylinder Filling Stations.
Complete Co2 laboratory designed in accordance with ISBT International Standard equipped with online analyzers.
Operation and Maintenance of Co2 Plants.
Bco2 Plant Highlights:
Largest single beverage grade Co2 viable plant by Praj
Place-Philippines
Capacity 100MT/day